Welcome to Huntingdon Valley Family
Chiropractic Centre!
Serving the needs of Chiropractic patients in Bucks, Montgomery, and Philadelphia Counties since 1996.
Conveniently Located at 2579 Huntingdon Pike, Huntingdon Valley PA 19006
Between Fetters Mill Rd. and Red Lion Rd.
Phone: 215-938-6040
Ask Dr. Burak a question or just email a comment.

Located in the heart of Huntingdon Valley at Huntingdon Pike and Red Lion Rd. since 1996, Dr. Michael Burak and his staff are dedicated to helping you achieve your wellness objectives -- combining skill and expertise that spans the entire chiropractic wellness spectrum. Dr. Burak is committed to bringing you better health and a better way of life by teaching and practicing the true principles of chiropractic wellness care.

With our many years of chiropractic training and education, we have successfully treated patients with a wide variety of conditions. These range from neck pain and headaches to lower back pain, disc herniation's and sciatica. We also have expertise in extremity related injuries such as rotator cuff, tennis elbow, golfers elbow, carpal tunnel syndrome, knee sprains, heal spurs, plantar fasciitis and even bunions!!

Patients seeking treatment at Huntingdon Valley Family Chiropractic Centre with Dr. Burak are assured of receiving only the finest quality care through the use of modern chiropractic equipment and technology. When you begin treatment here, you automatically become a part of our family, so let my staff and I get you back on the road to better health. After you are pain-free, let us show you how to live not only pain-free, but a healthy lifestyle. We are truly concerned for the well-being of you and your family.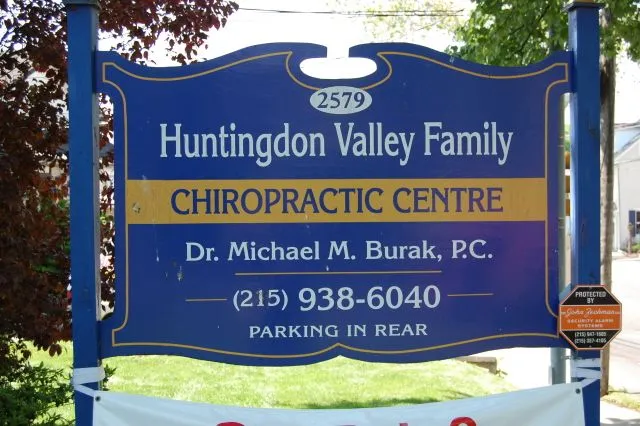 If you are new to our website, please feel free to discover and learn about chiropractic wellness. If you are interested in starting your journey towards wellness, please subscribe to our award winning newsletter. If you are already a newsletter subscriber, please explore the member wellness section of our website for wellness articles, resources, and health facts---specifically targeted by Dr. Michael Burak to your wellness needs and interests.

Dr Burak has authored a new article about Spinal Misalignments, The Long Term Effects on horses. This can apply to human and our other pets as well.

Do you suffer from sciatica? Do you have a disc herniation? The Triton DTS. This table is a non-surgical approach to treating neck and back disc herniation's! It has a very high success rate and is PAINLESS! Call the office more information. or Visit our Spinal Decompression Page.
Thanks for checking out my website. Let me know what you think and please provide me with any suggestions.
Chiropractor, Animal, Herbals, lifestyle products, Montgomery, bucks, Philadelphia county, Back pain, neck pain, foot pain, massage therapy, Triton DTS spinal decompression machine. Treatment of neck and back disc herniations chiropractor, chiropractor montgomery county pa, chiropractor huntingdon valley pa, chiropractor 19006, chiropractor, chiropractic medicine, chiropractic doctor